Stroke Flash Cards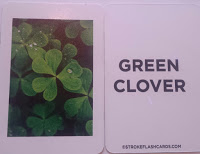 Stroke Flash Cards
This is the Official Site to order Stroke Flash Cards and other Stroke/Aphasia Aids for those who have had a Stroke, have Aphasia, had a brain injury or memory loss.
Sunday, September 24, 2017
***STROKE FLASH CARDS******STROKE FLASH CARDS***
*FLASH CARDS HELPED ME WHEN I HAD MY STROKE IN 2009 AND THEY WILL HELP YOU OR YOUR FRIEND OR FAMILY MEMBER TOO!!!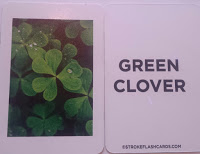 THESE CARDS ARE GREAT FOR STROKE SURVIVORS OR THOSE WITH APHASIA! THEY HELP YOU TO PRACTICE SAYING YOUR WORDS CORRECT AGAIN! EASY TO PRACTICE WHILE WATCHING TV OR RIDING IN THE CAR WITH FRIENDS OR FAMILY. THIS REALLY HELPED ME, PRACTICE GETS YOU BACK TO WHERE YOU WERE BEFORE THE STROKE!
*CARDS COME IN LOT'S OF DIFFERENT THEMES AND CAN BE PERSONALIZED TO YOUR LIKES OR INTERESTS. GET YOURS TODAY!
*FOOD FLASH CARDS FOR EXTRA PRACTICE!
*ANIMAL FLASH CARDS FOR EXTRA PRACTICE!
*OBJECT FLASH CARDS TO HELP YOU PRACTICE WORDS!
*STROKE FLASH CARDS GET A DECK of 50 TODAY FOR JUST $10.00 or 3 for $25.00
*CONTACT US TODAY AT: STROKEFLASHCARDS@GMAIL.COM
MEMORY PLAYING CARDS
*NEW!!! Memory Playing Cards are here!
Challenge yourself or a friend to a game of memory!
Use these cards to help work on your short term memory!
It's a fun, interactive game to play alone, or with friends and family!
Your kids and grandkids will enjoy playing with you as well!
Get a DECK Today! Only $5.00
*APHASIA= LOSS OF LANGUAGE NOT INTELLECT
GREAT MAGNET FOR YOUR CAR OR REFRIG!
THESE HEAVY DUTY MAGNETS ARE ONLY $7.00
GET YOURS TODAY!
*Aphasia Help Card: $2.00

This high-quality, front & back card is very helpful for people that have Aphasia! For example, you get nervous speaking to the police, if pulled over or ordering food at a restaurant? This card helps you to not be embarrassed, when unable to speak correctly, in challenging situations, & also
helps others understand what Aphasia is! Get your Aphasia Help Card Today!
*CONTACT US TODAY AT: STROKEFLASHCARDS@GMAIL.COM
Medication Card: $2.00
This card is perfect for doctors visits, hospital stays, or at the pharmacy! Never forget what medicine you are taking, the dose, or why you are prescribed it.
In an emergency you will wish you had this card!
*CONTACT US TODAY AT: STROKEFLASHCARDS@GMAIL.COM
***BIG SAVINGS!!! DEALS!!!***
*Get a 6 PACK from StrokeFlashCards.com for $35.00
*1 Deck of Flash Cards
*1 Aphasia Magnet
*1 Aphasia Help Card
*1 Medication Card
*1 Deck Memory Game
*1 Book
*ADULT EASY READER BOOKS ARE HERE!!!
Let's Celebrate Together
Dakota Gets Around
The Dakodiak Bear Book
The Story of Me: How My Head Blew Up
If your anything like I was, I could NOT read like I use to after my Stroke. It was very frustrating and embarrassing. I would cry a lot if I had to read out loud. I could read, I would understand what I was reading, I was just really SLOW. I could not read a big, long, or hard book, it would just frustrate me, and I'd give up. Then I started reading my old children's books, and I could get through a whole book, ha. Because they were short and easy to read. It helped me get back to being a better reader, I got faster, and confident again!
Only problem was I was 29yr old, and didn't want to read kiddy books, because I am an adult and it got boring too. So I have written several Adult Easy Reader Books for you to enjoy, get confident, and get back to reading AGAIN! You can do it! I believe in you, I did it and so can you!
*CONTACT US TODAY AT: STROKEFLASHCARDS@gmail.com If you would like to buy 1 of the above books!!!
***IF YOU WOULD LIKE KIRSTEN NP-C, MSN, APRN
TO SPEAK AT YOUR HOSPITAL, UNIVERSITY, OR CHURCH PLEASE EMAIL AT: STROKEFLASHCARDS@gmail.com
Disclaimer:
The information on this site is not intended or implied to be a substitute for professional medical advice, diagnosis or treatment. All content, including text, graphics, images and information, contained on or available through this web site is for general information purposes only. StrokeFlashCards.com makes no representation and assumes no responsibility for the accuracy of information contained on or available through this web site, and such information is subject to change without notice. You are encouraged to confirm any information obtained from or through this web site with other sources and review all information regarding any medical condition or treatment with your physician. NEVER DISREGARD PROFESSIONAL MEDICAL ADVICE OR DELAY SEEKING MEDICAL TREATMENT BECAUSE OF SOMETHING YOU HAVE READ ON OR ACCESSED THROUGH THIS WEB SITE.
StrokeFlashCards.com does not recommend, endorse or make any representation about the efficacy, appropriateness or suitability of any specific tests, products, procedures, treatments, services, opinions, health care providers or other information that may be contained on or available through this web site. STROKE FLASH CARDS.COM IS NOT RESPONSIBLE NOR LIABLE FOR ANY ADVICE, COURSE OF TREATMENT, DIAGNOSIS OR ANY OTHER INFORMATION, SERVICES OR PRODUCTS THAT YOU OBTAIN THROUGH THIS WEB SITE.
Revised 3-6-2018